Weight & Size Charts
We are the only company in the United States to have a large inventory of fine quality melees and calibrated gemstones in stock.

Our stones are always well cut, clean and well matched. Below are the sizes and the approximate weights of each shape. You can choose the specific stones that you need from our Color Chart and we will supply the stones to your exact specifications. Please contact us to find out more about our melee products.
Click to Enlarge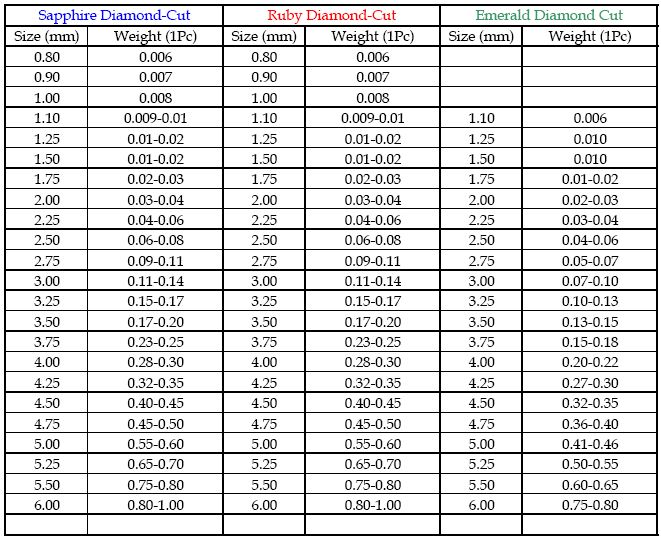 Click to Enlarge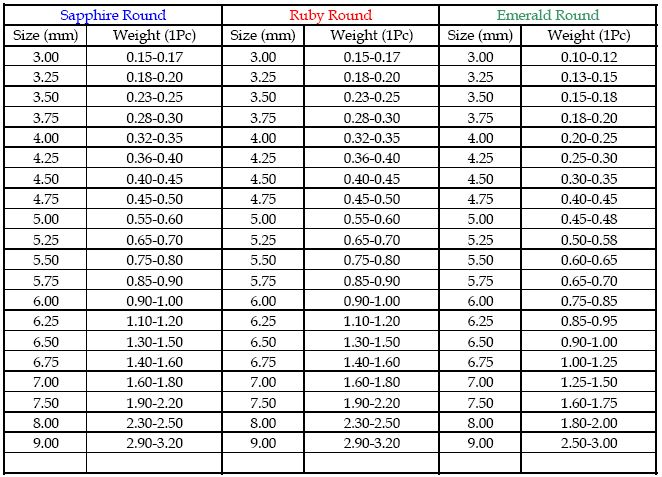 Click to Enlarge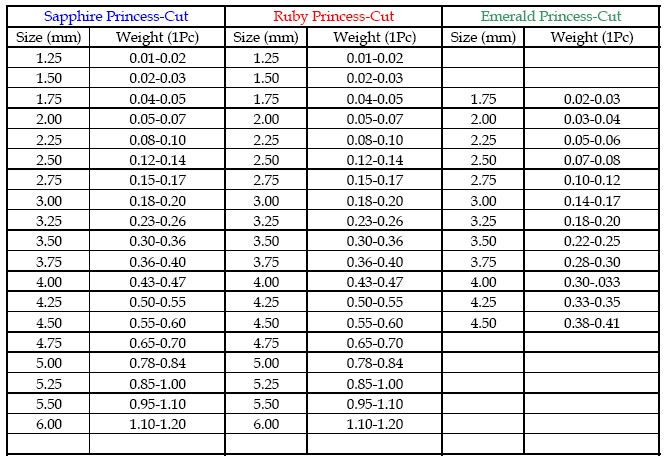 Click to Enlarge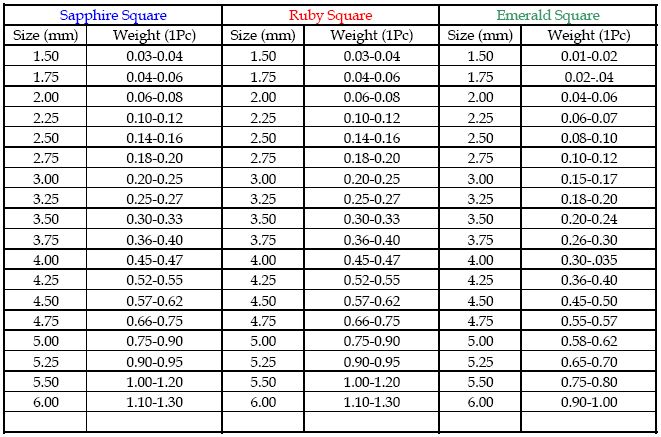 Click to Enlarge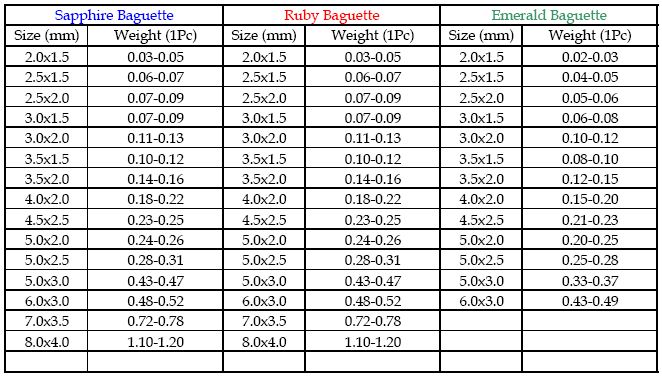 Click to Enlarge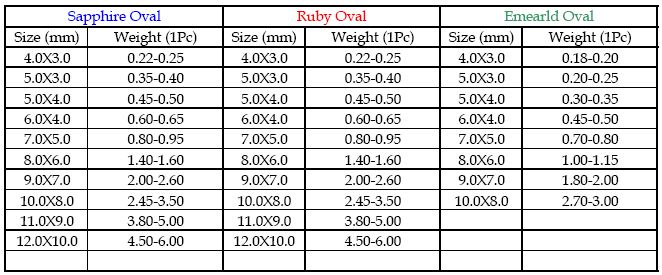 Click to Enlarge


Click to Enlarge


Click to Enlarge


Click to Enlarge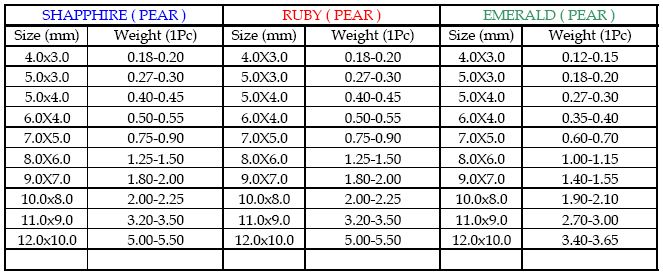 Click to Enlarge


Click to Enlarge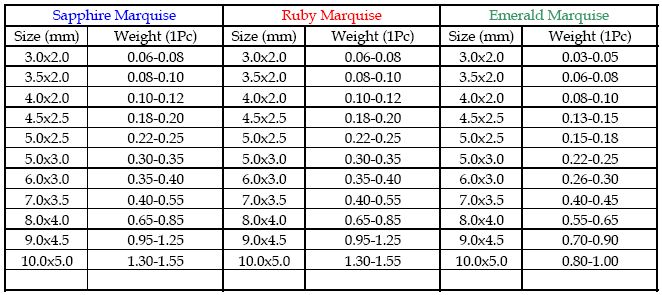 © 2023 Sara Gem Corp
All Rights Reserved.

Sara Gem Corp and all respective logos are trademarks of Sara Gem Corp.
Use of this website signifies your agreement to the Terms of use and Privacy Policy.